High on a hillside, surveying the holy pilgrimage town of Moulay Idriss Zerhoun, the Scorpion House is the personal retreat of Mike Richardson, proprietor of the acclaimed Café Clock in Fez. Beneath lies the mausoleum and grand mosque of Moulay Idriss, and beyond stretch the Roman ruins of Volubilis.  Mike created the terraces and gardens of Scorpion House as the perfect location for comtemplating this spiritual heartland of Morocco.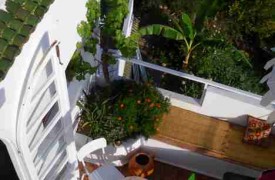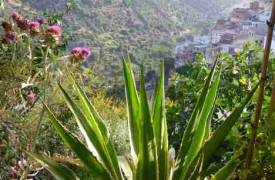 "Moulay Idriss is a remarkable town, steeped in history and tradition, and it's my pleasure to host travellers who want an authentic and sacred adventure. Like the old Sufi saying, 'some doors are only opened from inside', we are determined to offer our guests a truly rewarding experience, revealing a deeper, richer side of Morocco. Few foreigners linger in Moulay; the peace and serenity that I have enjoyed at Scorpion House are something I would now love to share – sheer delight."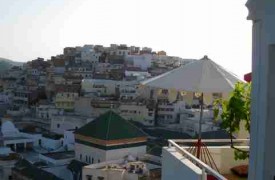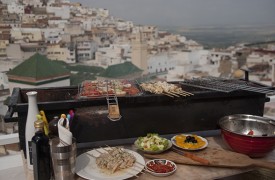 Savour a special menu and service exclusively for you at lunchtime, at sunset or for magical dinners.
*Available : as requested