This is the perfect opportunity to learn about Morocco's emerging artisan cheese industry at one of Morocco's leading boutique frommagerie, situated just outside the town of Immouzer.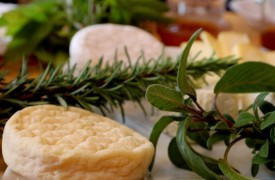 The private property is one of the first to be officially certified organic in the region and is set against a backdrop of apple and orange orchards with their cheeses supplied exclusively to Morocco's  leading luxury hotels & restaurants.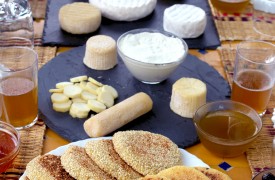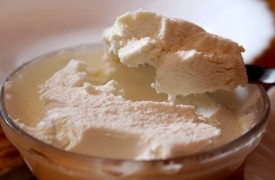 Their cheeses are handcrafted from goat and sheep milk, or a combination of the two, using traditional century old Berber methods. The results are mouthwatering with each cheese type reflecting the unique vision of the farm and determination to offer the most amazing tasting experience!
Tasting includes:
Hand-crafted  artisan cheeses
Cold pressed olive oils from traditional olive Maasra press
Natural honey from a variety of plants
Regional herbal teas
Available:All week
Duration: 4 hours
Time: 9.30am -1.30pm
Child friendly rating: *****