Another Gem of the Souks – "Argan Oil."
There are an endless amount of clichés thrown around about the descriptions of the souks of the medina. Taste, touch, sight and smell – we've already heard about how your senses come alive and that you can smell the most wonderful herbs, seductive foods and even remarkable potions.
The souks are a wonderful heaven and a glorious treasure of scents that are released out of every vendor's cherished place of work. A place of their art, craft, pride and glory. Whilst wandering the magnificent amount of souks that are on offer, you are more than spoilt for choice, and you will most definitely come across souks which sell an endless amount and list of superb oils, incredible tonics and baffling concoctions.You will truly be amazed by what is on offer and exploring these kinds of souks offer essential products for the mind, body, spirit and soul. One oil that you will no doubt come across is labelled Argan oil. And this genuine little gem deserves its own blog post…
You'll find Argan oil deep in the depths of the souks of the medina, not just for its unique qualities, but for the fact that it has also supported people and livestock for centuries. Argan oil is extremely rare in the world and originates from the Argan tree, the 'Tree of Life', and is only grown in Morocco. It only matures in the southern region of Morocco, is harvested by hand, and is therefore one of the most expensive oils.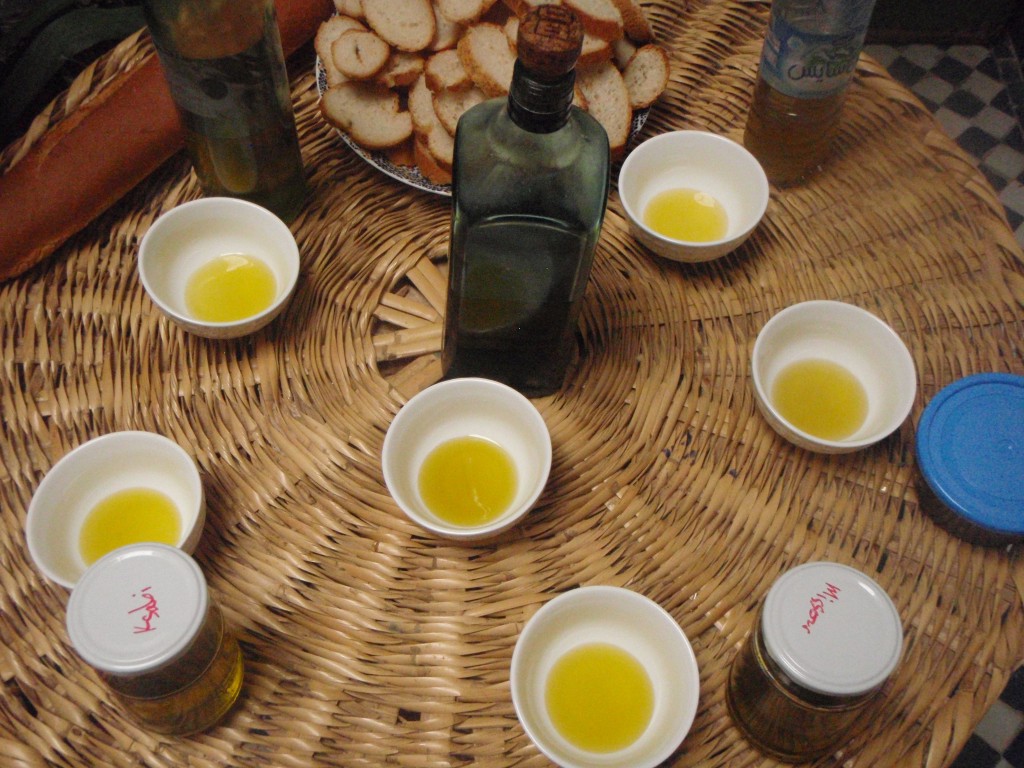 Argan oil is one not to be missed, so below is a handy list of the different types and its particular uses. So whilst you are exploring the extraordinary sights of the medina, make sure to look out for Argan oil. 
How do you tell if the Argan Oil you buy is the real deal? Look for the scent which should have slightly nutty smell and the oil should absorb into your skin on contact, if you find that it slides over the skin and is viscous and it has very little perfume them it most likely has a vegetable oil mixed with it.
What's in Argan oil that make it special?….. 
*Nails: Argan oil is magnificent for nails. It contains essential nutrients which tone, moisturise, strengthen and protect. An essential for those suffering from brittle and broken nails, it will help and repair them with much needed vitamins and minerals to make them as strong and healthy as ever.
*Stretch marks: Whether you've lost weight, just had a baby or are like the many of us out there who unfortunately suffer from stretch marks, argan oil is the one for you. It is natural in helping to heal your skin, restore necessary acids and lipids, and allows your skin to produce elastin and collagen, which repairs broken or stretched skin. It can also help with scars too.
 *Hair: Argan oil is fantastic for your hair. It strengthens and protects it from the sun and takes away any brittleness and dryness. Argan oil is an absolute essential for those who straighten and curl their hair. After using argan oil, your hair will be left feeling fabulously soft, supple and lush. 
 *Skin: Argan oil has a special quality which stops sebum from overproducing and prevents pores becoming clogged, reducing the chances of acne. It also hydrates and moisturises the skin and is perfect for those with an oily complexion. 
As you can see, argan oil has its many benefits. So what are you waiting for? Go out and buy a bottle, or two… or three…