About us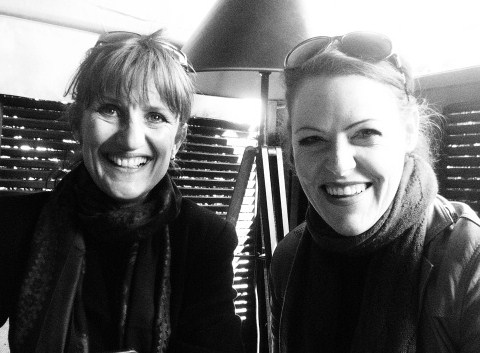 PRESS RELEASE 01/03/2012
PLAN-IT FEZ: new experiential travel provider launches in Fez's ancient medina
For immediate release
Fez, Morocco, 21st February 2012 –
Plan-it Fez offers a new world of sensory experiences in the old world of Fez, a UNESCO World Heritage site in Morocco. Reaching far beyond the traditional tourist offerings, their mission is to allow you to 'live' the experiences the ancient city has to offer, connecting you to the magic of the culture and local people. The company founders are two working Mums, Michele Reeves and Gail Leonard from Australia and Britain respectively, with combined industry experience of 15 years and residency in Fez for 8 years. Passionate about sharing their discoveries, they create experiences that let you taste, smell, feel and hear Morocco rather than merely seeing it.
Food
Take a tasting trail through the souks of Fez trying street foods under the guidance of a culinary expert. Enter into the hidden tea dens, learn spice uses, taste up to 10 different wild honeys in the dedicated honey souk or cook on-street as you go using traditional, communal cooking methods.  Have a cooking lesson in a family home with a translator to help you with language, etiquette and questions on local dishes and family life. Go to the Middle Atlas Berber women's co-operative to learn how to hand-roll couscous, the true and most delicious form.  Seasonally you can help with the olive harvesting, singing with locals whilst literally having a bash at the trees, and then learn to press your own oil. Wine tours and tastings in the vineyards of the Meknes region offer unbeatable insight into the contradictions surrounding the prolific and expert wine production in Morocco.
Music
Spend a morning making your own musical instrument. Under the watchful eye of the specialist artisan, you choose the sound of drum you prefer, pick out the skin, stretch and string your own instrument and learn to beat the rhythms of Morocco.
Make-Up
Create your own ancient beauty products with Moroccan experts on a rooftop-terrace overlooking the medina. Use it during your escorted hammam visit .
Fashion
Explore the local markets of the Atlas with special focus on the textiles. Join a weaving association to understand traditional designs and techniques used in the creation of these unique pieces, and learn what they mean. Women's and children's henna parties can be a fun and creative way of taking part in the fashions of Morocco. Celebratory kaftans and intricately designed temporary tattoos can be tried on for size alongside a private lesson in oriental dance. Have a professional photographer capture the joy.
Architecture & Gardens
Islamic garden discovery and architecture tours allow you to see hidden palaces, structural marvels and beauty that within Islamic mores should never be shown on the outside. A mystery tour in its true sense takes you through tiny alleyways off the beaten track that access into secret treasures that explain much of the Islamic way of life. Working with local artisans, food producers, musicians, co-operatives and women's associations means you get true cultural immersion during your stay. Plan-it Fez's exciting launch offerings are a perfect way to follow the trend of travelers seeking unique and transformational trips. Enquiries and bookings at
info@plan-it-fez.com
. Website:
www.plan-it-fez.com
Tel: +212 (0) 678 549 482
-ends-